Well come to GP Parsik Internet Banking Services
Parsik Net fulfill your daily banking needs and more using our net banking platform. Be assured of an easy-to-use, highly secure and convenient banking experience.
Why you should use GP Parsik Net Banking
• It's highly secure
• Its fast, ease at use and most importantly convenient
• It allows you to complete all your banking transactions instantly at the comfort of your home or • workplace
Security Tip
Change your IPIN (Internet Password) periodically. Use a secure alphanumeric and one special character password that cannot be easily guessed.
Internet Banking Features :
All the accounts of the customer can be viewed at the same login.
Types of accounts that can be linked
• Savings
• Current
• Overdraft
• Deposits
• Loans
Statement of Accounts
View & print statement of accounts for the specified period (Maximum 180 days)
You can save statements as PDF file document
Cheque Book Detail & Status.
You can request for new cheque book.
Check Status of your cheque whether they are passed, pending or cancelled
View & print cheque book issue details along with cheque number
You can Stop payment for your particular cheque
Loan Details.
Get information of your loan accounts
View disbursement details, repayment schedule & statement of loan accounts Activity Log Report .
Customer can view various financial and non-financial activities performed by him during a given period of time .
Customer Service Centre (1800 222511)
GP PARASIK BANK internet banking is certified by Symentec verisign secured sight pro with EVt, the world's leading Internet certification authority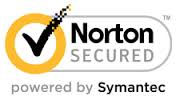 SECURITY NOTE:
When you login, your user id and password travels in a highly secure SSL mode with 128 bit encryption.
Now GP PARSIK BANK is EV-SSL Certified